JKay

Offline

United States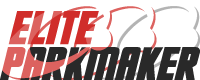 interesting buildings. but feels more like an upscale tourist-y area rather than a theme park. needs green stuff

good vibrations marky mark

That glass building makes me want to watch willy wonka and the choco factory.

So I've only done this (and I presume JKay has a similar reason) because I'll be travelling for the next two weeks and I have no way of guaranteeing I'll be at a computer when my time comes up as I'll be in and out of hostels. It's not ideal, but this is just about the only way I can make this draft work. That's my explanation--we all just need to trust Kumba.


I (like gir) will be "out of service" for 10 days in the back country woods and lakes of Ontario Canada on a canoe trip.

But seriously though, is the draft really

that

important? I've had winning seasons with auto-picked rosters. The true skill of fantasy football comes with roster management, free-agenting and the ability to plug-n'play the best players in gaps as needed. I've received auto-drafted teams that by the end of the season, have none of the original players I drafted, yet I've still placed 5th or better. So, I really don't understand all the hoo-haw here about Kumba selecting players.
Contact...
Fan of...
Recent Visitors